I made this a while ago for my partner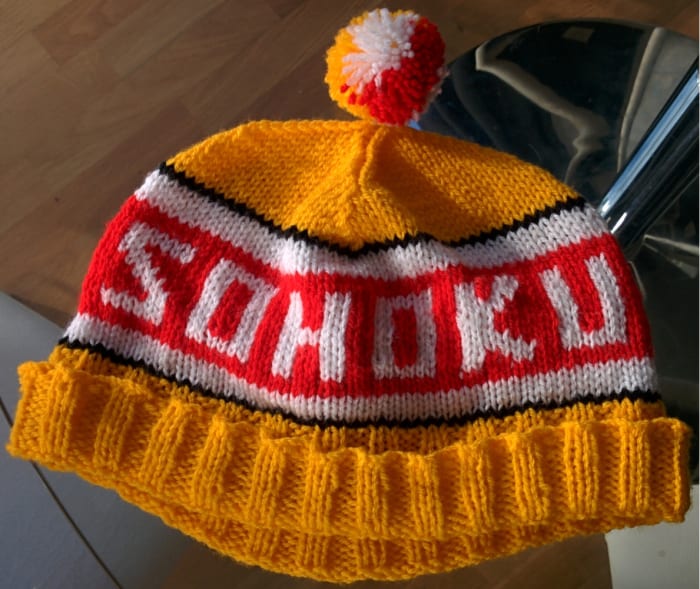 It's meant to be a team had for (team Sohoku)sohoku from Yowamushi Pedal.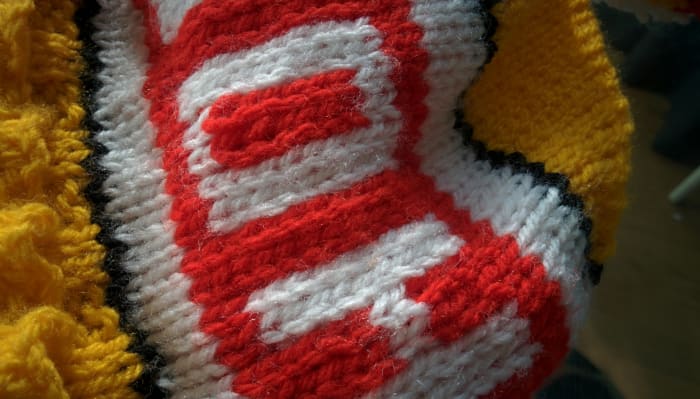 I'm particularly pleased with the pompom, which is made from the three colors of wool. I had no idea if it was going to work, but it actually doesn't look bad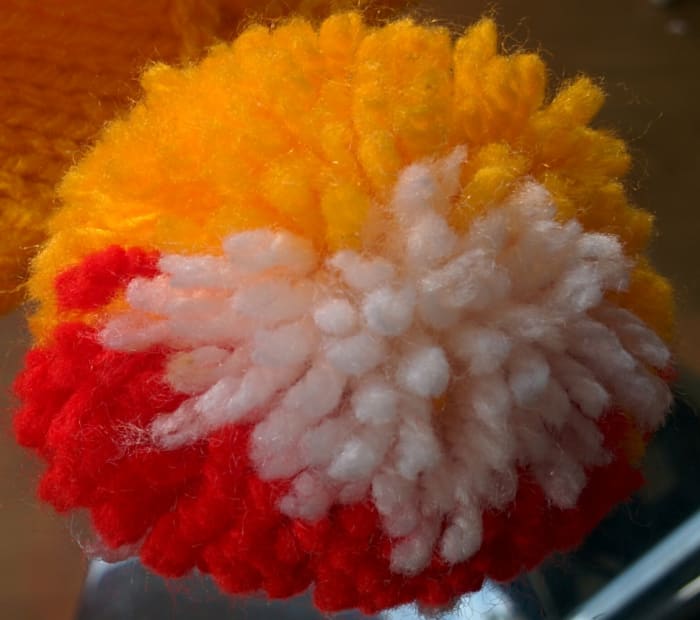 The inside is a god-damn mess, I don't really know of a better way to do such a complex design...